We create SMART apps for Atlassian Markatplace
We build marketplace apps since 2016 and we love doing it. Our Jira Software extensions helps managing complex product Backlogs and Agile Boards in an efficient manner. On Confluence users can create beautiful pages using our Twitter integration app. We're Atlassian Top Vendor, with over 1500 active customers like Oracle, The Coca Cola Company, Kaufland, Harvard University, Wincor Nixdorf, Continental, Electronic Arts or NCR Corporation.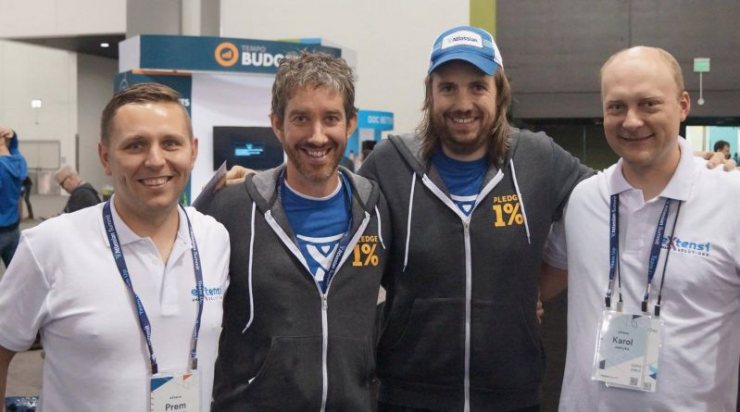 Przemysław Chudziński (eXtensi CEO), Scott Farquhar (Atlassian founder), Mike Cannon-Brookes (Atlassian founder), Karol Jędryka (eXtenso CTO)
"Being for a decade in the IT industry, we've seen how projects can turn into a disaster. We decided to do something about it, by bringing better and smarter agile tools to the market. "
Przemysław Chudziński
co-founder