Agile Tools & Filters 3.0 for Jira Software
Agile Tools & Filters 3.0 for Jira Software released
Recently we've released a new version of the Agile Board Filter 3.0 for Jira Software

New app name
Over time the Agile Board Filter turned into a complex solution adding over 20 new improvements to your board & backlog. As of version 3.0 the app has a new and more relevant name: Agile Tools & Filters for Jira Software.
Simplified user interface
We decided to remove most icons from the search bar and move them to the new Tools menu. Private and shared filters can be accessed from the filters menu.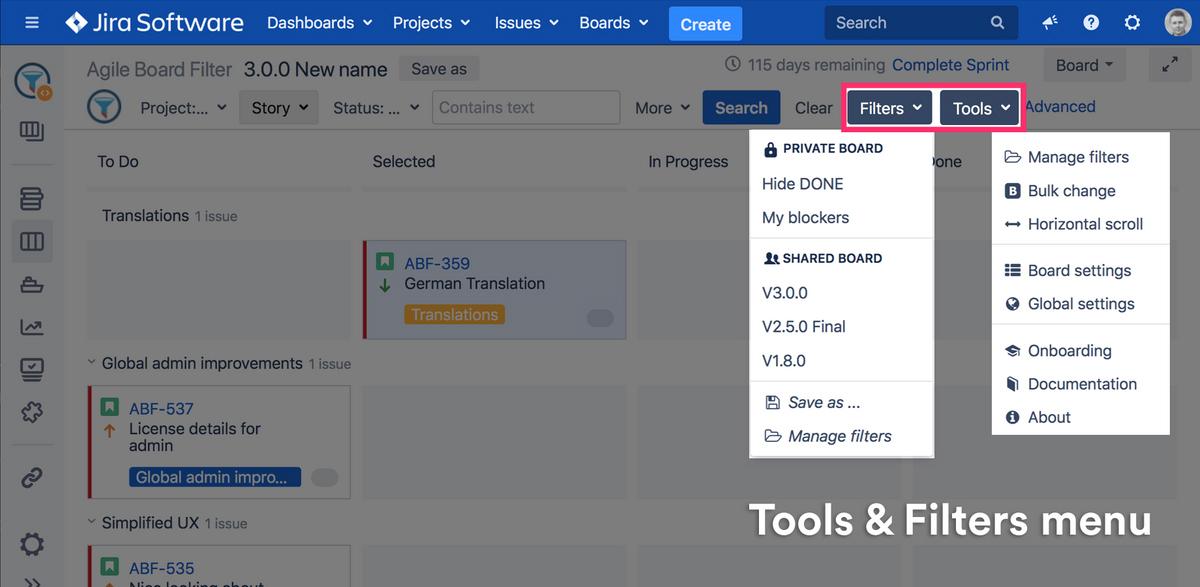 Board and global configuration has never been so simple to use. The latest version introduces a new and clear interface.